Back to Main Page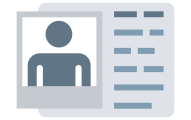 Important Notice: NCSBN worked with Pearson VUE to reopen a limited number of testing centers as of March 25. The decision to reopen these centers speaks to the unprecedented need for nurses and their importance in the health care system during this time of global pandemic. Some changes will be made to our testing program to enable testing to resume. Key changes are addressed in the FAQs that can be found here:
To the extent that information elsewhere on the NCSBN website, including the Candidate Bulletin, may differ or be in conflict with the FAQs, the FAQs shall control. We are working as quickly as possible to update the NCSBN website, Candidate Bulletin and other materials. In the meantime, any questions may be directed to nclexinfo@ncsbn.org.
Review of NCLEX Modifications Effective Oct 1, 2020

NCSBN implemented changes to the NCLEX-RN and NCLEX-PN exam on October 1, 2020. In this short video, Test Development Director, Jason Schwartz, shares what is changing and what is staying the same with both exams.
COVID-19 & the NCLEX Webinars

NCSBN and Pearson VUE worked together to allow for the continued testing of NCLEX-RN and NCLEX-PN candidates on a limited basis, subject to state and local requirements. NCSBN has hosted webinars to answer questions educators have about the modified exam and testing procedures in place.