Back to Main Page
Disclaimer: This information has been gathered from a variety of sources. Although NCSBN has made every effort to provide complete, accurate and up-to-date information, NCSBN makes no warranties, express or implied, or representations as to the accuracy or reliability of this information. The information is fluid and evolving. NCSBN assumes no liability or responsibility for any errors or omissions in the information contained in this resource.
State Emergency Response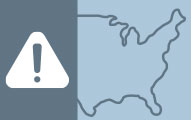 NCSBN has compiled information about emergency action by states. Included: whether the state is in the NLC, if there is an emergency licensing waiver and applicable statutory/administrative provisions (e.g., nurse practice act, emergency management statutes, etc.).
Education & Practice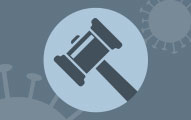 Board of Nursing Discipline
NCSBN issued a policy brief to provide guidance to states and state boards of nursing (BONs) in determining whether nurses who have encumbered licenses can return to the workforce via waiving of the disciplinary action during the COVID-19 pandemic.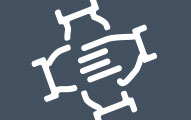 Practice/Academic Partnerships
To benefit both students and hospitals during the COVID-19 crisis, NCSBN has joined with other national nursing organizations to promote a practice/academic partnership model.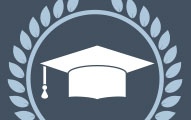 Changes in Education Requirements for Nursing Programs
Many nursing programs are struggling to find ways to meet students' clinical experiences as the COVID-19 pandemic is causing practice facilities to limit or refuse clinical experiences. NCSBN has compiled a list of education requirement changes in nursing programs that some nursing regulatory bodies (NRBs) have implemented to facilitate completion of nursing education clinical experiences.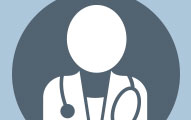 Impact on APRNs
Many states have emergency actions specific to Advanced Practice Registered Nurses (APRNs). NCSBN has compiled information including temporary/waived licensure and waived or suspended practice agreements, prescriptive authority waivers/guidance and waivers affecting telehealth. The sources have been provided; additional licensure information may be found in the State Response to COVID-19 document. APRN certification examination testing sites have been closed. NCSBN has gathered information regarding waivers for first time test takers, APRNs renewing certification and updates on testing.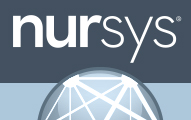 Nursys.com for License Confirmation
NCSBN recognizes how vital accurate, up-to-date licensure information is during this time of global pandemic. Powered by U.S. nursing regulatory bodies (NRBs), NCSBN's Nursys is the only national database for verification of nurse licensure, publicly available discipline and practice privileges for registered nurses (RNs), licensed practical/vocational nurses (LPN/VNs) and advanced practice registered nurses provided directly by participating NRBs and designated by them to be primary source equivalent. Nursys holds licensure data for more than 4.9 million nurses in the U.S. and provides this information 24/7/365 free of charge. By identifying the nurse in one state with their name and the state of licensure, a national view of all their licenses in the U.S. and where they can practice is instantaneously available.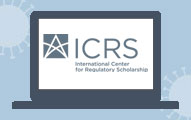 Free COVID-19 Courses for Health Care Professionals
NCSBN's International Center for Regulatory Scholarship (ICRS) is offering a series of free online COVID-19 courses for health care professionals. Three of the four courses offer continuing education credit upon completion.The courses were designed to provide new, established and returning nurses with training and resources during the COVID-19 pandemic. The courses include: COVID-19: Epidemiology, Modes of Transmission and Protecting Yourself with PPE, COVID-19: Nursing Care, COVID-19: Basic Law and Ethics for Nurses during COVID-19 and COVID-19: Credible Information, Hoaxes and the Media.
Emergency Declarations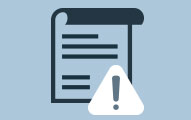 Every state, territory, and the District of Columbia has now declared a state of emergency.