Back to Main Page
Disclaimer: This information has been gathered from a variety of sources. Although NCSBN has made every effort to provide complete, accurate and up-to-date information, NCSBN makes no warranties, express or implied, or representations as to the accuracy or reliability of this information. The information is fluid and evolving. NCSBN assumes no liability or responsibility for any errors or omissions in the information contained in this resource.
State Level Declaration and the NLC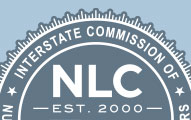 Every state, territory, and the District of Columbia has now declared a state of emergency.
The Nurse Licensure Compact (NLC) is an essential resource for states during this public health crisis. For participating states, the ability for registered nurses (RNs) and licensed practical/vocational nurses (LPN/VNs) who hold a multistate license to work in multiple states either in-person or via telehealth remains the same regardless of whether that state has declared a state of emergency.
For states that do not participate in the NLC, the Emergency Management Assistance Compact (EMAC), which has been adopted by all states and territories (except American Samoa), governs how mutual aid is addressed by states in a time of emergency. Article V of the EMAC addresses reciprocity of licenses and permits.
ARTICLE V: LICENSE AND PERMITS
Whenever any person holds a license, certificate, or other permit issued by any state party to the compact evidencing the meeting of qualifications for professional, mechanical, or other skills, and when such assistance is requested by the receiving party state, such person shall be deemed licensed, certified, or permitted by the state requesting assistance to render aid involving such skill to meet a declared emergency or disaster, subject to such limitations and conditions as the Governor of the requesting state may prescribe by executive order or otherwise.
This means a Governor may declare what professions they are seeking to recruit from out of state and deem licenses of those out of state professionals valid in their state during a disaster declaration. Notably, a state licensing board does not have the authority to set aside EMAC law. Only the Governor of a state can set aside the law in an executive order. EMAC recommends that licensees bring a copy of their license(s) and certification(s) on any EMAC deployment as it may be needed for insurance purposes. EMAC has recommendations for how providers should prepare for a deployment/mission are available. Governors could potentially use EMAC authority to grant license reciprocity to health care providers offering telehealth services to patients in their state regardless of the provider's geographic location.
While the NLC and EMAC are both interstate compacts, it is important to know that they do not legally conflict with one another. These compacts should be viewed as separate tools that states can use to address nursing workforce needs during an emergency declaration.
National Emergency Declaration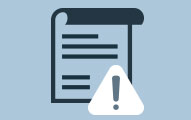 The President declared a national emergency on March 13, 2020, using powers granted by the National Emergencies Act. During the press conference announcing the declaration, the President stated that he is giving the HHS Secretary "the power to waive certain federal licensing requirements so that doctors from other states can provide services in states with the greatest need." This emergency declaration confers authority on the HHS Secretary to operationalize emergency powers available under the Social Security Act (Section 1135 (b)(2)), which allows the Secretary of HHS to waive "requirements that physicians and other health care professionals be licensed in the State in which they provide such services, if they have equivalent licensing in another State and are not affirmatively excluded from practice in that State or in any State a part of which is included in the emergency area." CMS issued a press release and guidance for health care providers clarifying how they plan to use the authority. Health care providers should be advised that CMS has not sanctioned a de facto one license model nationwide. States that have also declared a state of emergency can apply for CMS to grant them a state licensing waiver under Section 1135 authority which would allow providers with an active license in good standing from any state to service patients in their state and be reimbursed for those services by Medicare and Medicaid.
The stated goal of using the CMS licensing waiver authority thus far has been to help offer patients greater access to telehealth services, especially across state lines. With that in mind, the national emergency declaration would also give the HHS Secretary authority to waive laws to allow greater use of telehealth for this purpose. We expect additional guidance from CMS on a telehealth waiver authority soon.
Federal Public Health Emergency Declaration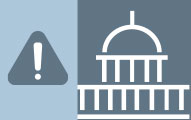 On January 27, 2020, the Secretary of the Department of Health and Human Services (HHS) Alex Azar declared a public health emergency (PHE) in the U.S. for the 2019 Novel Coronavirus under the authority of section 319 of the Public Health Service (PHS) Act. According to HHS, "the emergency declaration gives state, tribal, and local health departments more flexibility to request that HHS authorize them to temporarily reassign state, local, and tribal personnel to respond to 2019-nCoV if their salaries normally are funded in whole or in part by Public Health Service Act programs. These personnel could assist with public health information campaigns and other response activities."
The HHS Office of the Assistant Secretary for Preparedness and Response (ASPR) has provided the guidance below addressing state licensing requirements for health care providers during a federal PHE.
Does a PHE declaration waive or preempt state licensing requirements for healthcare providers?
No, a PHE declaration does not waive or preempt state licensing requirements. States determine whether and under what circumstances a non-federal healthcare provider is authorized to provide services in the state without state licensure.
As discussed in response #4 above, when the Secretary issues an 1135 waiver, the Secretary may waive Medicare, Medicaid, or CHIP requirements that physicians and other health care professionals hold licenses in the State in which they provide services. This would be for Medicare, Medicaid, or CHIP reimbursement purposes only, and would apply only if the physicians or other health care providers have an equivalent license from another state (and are not affirmatively barred from practice in any state in the emergency area).