Strategic Plan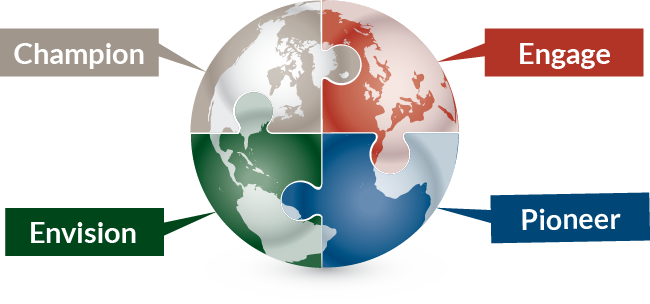 2017-2019 NCSBN Strategic Plan
The NCSBN strategic plan provides a way of focusing and prioritizing objectives as the organization moves forward.
Strategic Initiative A:
Envision and refine regulatory systems for increased relevance and responsiveness to changes in health care.
Strategic Initiative B:
Champion regulatory solutions to address borderless health care delivery.
Strategic Initiative C:
Expand the active engagement and leadership potential of all members.
Strategic Initiative D:
Pioneer competency assessments to support the future of health care and the advancement of regulatory excellence.
NCSBN Strategic Plan Animation
This animation summarizes the strategic initiatives for 2017-2019 and how they relate to NCSBN's vision, mission and values.