Candidate for Director-at-Large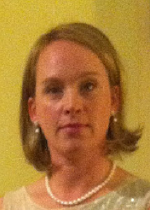 Sharyl Toscano, PhD, MS, RN-CPN
RN Member, Alaska Board of Nursing
Director-at-Large Responsibilities:
Serves as a representative of all member boards
Transacts the business and affairs, and acts on behalf of NCSBN
Describe all relevant professional, regulatory and community experience.
I have been a RN for 24 years. I have worked in Massachusetts, Hawaii, Vermont and now Alaska. I was appointed to the Alaska BON on 3/1/2015; I have served as Vice Chair and Chair of that Board. I am serving my second term on the NCSBN CORE Committee. My RN experience currently focuses on inpatient pediatrics, low level PICU, and level II NICU. Alaska Native Medical Center exist as an urban hub providing specialty services and trauma care to rural areas throughout Alaska. I serve the Alaska Native Customer Owners. I am committed to strength based; family focused and culturally centered care. I have been a nursing faculty member for 18 years and currently hold the rank of Professor. I have taught in undergraduate and graduate programs. My program of research focuses on Women's Roles, Relationships, and Health. Special projects within my faculty role have focused on undergraduate program evaluation. I currently serve locally on the Narcotic Drug Treatment Center Board and the Winterberry Charter School Board. Although I have trained and practiced as a FNP, I found my heart was at the bedside and my commitment is to the RN role. There are many talented members on the board of directors most often from board staff or APRN roles. I am committed to keeping a national focus on the RN role, believe in BS entry to practice and feel the board of NCSBN should include balanced representation.
What is your perspective regarding the following issues affecting nursing regulation?
Borderless healthcare delivery
I believe nurses should hold a license and/or compact license privilege in the state where the patient is located. In the state of Alaska, patients have unique needs. Patients have suffered where a one size fits all approach has been applied from a state having no knowledge of our population and/or our needs. I do not feel this is unique to Alaska. Alaska has also benefited from the advantages of telehealth specialty services. In a service industry where quality is a hidden factor; regulation is in place to ensure quality and safety.
Regulation of nursing education
I feel nursing education has departed from core values. There are so many and to obtain both entry and advanced practice. Quantity rather than quality has been the focus. We need to broaden our focus beyond pass rates. We need to move to BS entry to practice and facilitate bridge program but those bridge programs should not exist as a permanent path to entry. The bridge should be just that, a bridge until the BS entry is realized.
The role of regulation in evolving scopes of practice
The APRN role has inadvertently created a ceiling for the RN where the RN role might have naturally expanded. There are clearly things that are APRN roles but not all expanded scopes require APRN certifications. The two are not mutually exclusive. On the other hand nurses are requesting expanded scope in areas that are not nursing. Allowing those expansions gives the consumer a false sense of security where being a nurse is not an added quality factor. Regulators need to keep up with professional practice organizations such that the limits of practice are safety related and not territorial.
Please describe a strategy or activity to increase participation in the leadership of the organization.
I do not know what has been done up to this point so I would suggest beginning with an appreciative inquiry approach and have no preconceived notion regarding the outcome of that inquiry.