Model Acts
NLC Model Act

The Nurse Licensure Compact requires all states to enact the substantially same legislation to enter into the NLC. The NLC language includes a set of 11 licensure requirements for a multistate license, including criminal background checks.
APRN Compact Model Act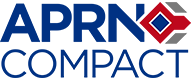 Like the NLC, the APRN Compact requires a state to enact model legislation to join. The APRN Compact allows an APRN to hold one license in their home state and have the ability to practice in party states to the compact.
APRN Consensus Model Act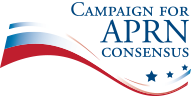 The APRN Model Act defines APRN practice and describes the APRN regulatory model. By adopting the model requirements your state can ensure uniformity in licensure, accreditation, certification, and education to facilitate the regulation of safe and competent advanced practice registered nurses (APRNs) in every state.
NCSBN Model Act
The NCSBN Model Act and Rules are exemplary legislation that can be adopted by a BON. The current Model Act & Rules were developed by a NCSBN committee, approved by the Delegate Assembly in 2012 and updated in 2014.
NCSBN Model Rules
The NCSBN Model Act and Rules:
Promote a common understanding of what constitutes the practice of nursing
Provide a comprehensive framework for boards of nursing to view regulatory issues and needs
Identify essential components of legislation
Inspire new ideas, new approaches and suggestions for future regulatory goals
Other Resources
Military Analysis
This document presents a comprehensive standard curriculum that is representative of the minimum didactic and clinical requirements necessary for practical/vocational nursing education in the U.S. Some nursing regulatory bodies might have additional requirements in order to take the NCLEX and be licensed in their jurisdiction.
Uniform Licensure Requirements
Uniform Licensure Requirements (ULRs) are the essential prerequisites for initial, endorsement, renewal and reinstatement licensure needed across every NCSBN jurisdiction to ensure the safe and competent practice of nursing. ULRs protect the public by setting consistent standards and promoting a health care system that is fluid and accessible by removing barriers to care and maximizing portability for nurses. They also assure the consumer that a nurse in one state has met the requirements of the nurses in every other state. ULRs support the fact that the expectations for the education of a nurse and the responsibilities of a nurse are the same throughout every NCSBN member board jurisdiction in the United States.
Criminal Background Checks (CBCs)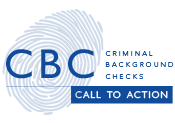 Boards of nursing protect the public by conducting criminal background checks (CBCs) at the time of licensure. NCSBN has provided model state legislation for federal fingerprint-based CBC to promote uniformity across all states.
Policy Compendium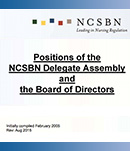 Positions of the NCSBN Delegate Assembly and Board of Directors.