Administering Hope: Nursing's New Front Line
In 2021, across the globe, the herculean task of vaccinating people against COVID-19 is taking place in rural villages, in city sports stadiums, in schools, pharmacies and even airports with the intention to reach the greatest number of individuals in a race against the onslaught of this deadly disease.
The U.S. has embarked on one of the most important vaccine campaigns in history engaging qualified personnel across the country to safety administer COVID-19 vaccines. Health care professionals, some of who are NCSBN members and employees, and nursing students have stepped up to offer their skills and expertise. NCSBN is sharing their experiences of being vaccinators with you in the following stories.
If you are interested in becoming a COVID-19 vaccinator, visit the Volunteer Vaccine Administrator Enrollment page to easily access state enrollment links.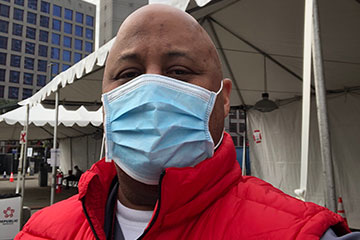 Suit Up
"I'm going to tell you, going there is a good break from an emergency department or a critical care situation. It's a feel-good feeling, doing your part, being a part of history and turning this virus around."
- Michael D. Jackson, MSN, RN, CEN, California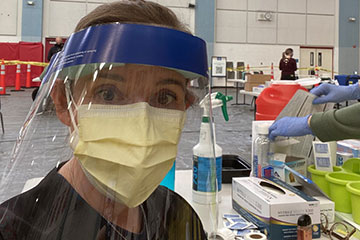 An Amazing and Humbling Experience
"In January I began volunteering in the Las Vegas community. The experience has been amazing and humbling. Vaccine recipients were grateful, happy, and some were visually moved to tears."
- Susan S. VanBeuge, DNP, APRN, FNP-BC, FAANP, Nevada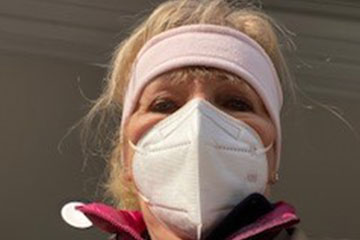 I Needed to do Something to Give Back
"I was nervous and invigorated at the same time. I felt like I was part of something important; something historical. Was I going to be part of helping save someone's life by giving them this life-saving vaccine?"
- Cathy Dinauer, MSN, RN, FRE, Nevada