Meet the Researchers
Brendan Martin, PhD, MA
Associate Director, Nursing Regulation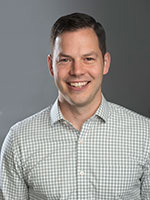 Brendan joined the Research Department in May 2018. He is an experienced researcher with more than 11 years in quantitative modeling and consulting. As principal investigator, Brendan is currently working to aggregate data from the National Hospital Ambulatory Medical Care Survey (NHAMCS) to examine issues of health care access and utilization by comparing national practice patterns of Advanced Practice Registered Nurses (APRN) to physicians. Brendan is also leading additional projects focusing on mental health providers, women's health providers, APRN workforce trends, and Canadian facility protocol for reporting nurse involvement in adverse events. Future projects include multiple national studies correlating individual and system-level characteristics and inpatient safety, as well as identifying drivers of nursing education program approval.
Recent studies published in the Journal of Nursing Regulation include national surveys on barriers to adverse event reporting across the U.S., and APRN practice restrictions associated with Collaborative Practice Agreements.
Elizabeth Zhong, PhD, MEd
Research Scientist I, Nursing Regulation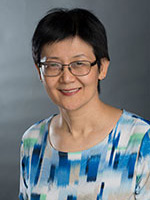 Elizabeth has been a member of the Research Department for 13 years. Elizabeth earned a PhD and an MEd in Research Methodology from the Loyola University of Chicago. Her focus for the past few years has been on nurse discipline. One of Elizabeth's main roles is to lead the data collection and analysis of NCSBN's Practice Error and Risk Factors (TERCAP) database. Another project headed by Elizabeth is a cohort study of nurses disciplined by boards of nursing for criminal convictions during 2012-2013. By analyzing data from TERCAP and other databases, Elizabeth hopes to develop deeper insight into what causes nursing practice errors, and how the incidence of such errors could be reduced. Currently, Elizabeth has been conducting nurse license compact (NLC) surveys and analyzing the economic impact of adopting the NLC on boards of nursing.
Nicole K. Ozturk, PhD, MA
Research Scientist I, Nursing Regulation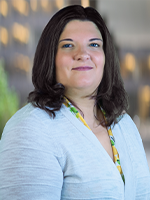 Nicole joined the Research Department in January 2020. She earned a PhD from the University of Illinois at Chicago, and an MA from University of Chicago focusing on research methodology. She has five years' experience drawing upon quantitative analytical techniques to deliver actionable data products in an education setting. Presently, she is collaborating on studies centered on patient safety, and collaborative practice agreements.
Richard Smiley, MS, MA
Senior Statistician, Nursing Regulation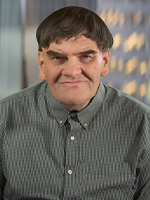 Richard has been a member of the Research Department for about 20 years. Richard earned a Master of Science in Statistics from the University of Chicago and a Master of Arts in Demography from Georgetown University. One of Richard's most notable research contributions is the landmark NCSBN National Simulation Study which explored the role and outcomes of simulation in pre-licensure clinical nursing education. Currently, Richard is leading the following national studies: National Nursing Workforce Survey, Simulation Use in Undergraduate Education: A Follow-Up Study and Outcomes of Nurse Monitoring Programs. In the future, he hopes to conduct research on changes to state regulation regarding the use of simulation.