Federal Advocacy
The Government Affairs office in Washington, DC seeks to build NCSBN's presence and influence in the nation's capital on issues impacting NCSBN's member boards. NCSBN staff seeks to educate Congress, government officials and other policy stakeholders on the purpose and function of state based nurse licensure, regulation and promotion of NCSBN's public policy agenda. We strive to promote state boards of nursing and serve as a resource on nursing regulation, searching for and pursing opportunities that NCSBN can collaborate with other organizations on mutual issues of importance.
State-based Licensure
The primary responsibilities of state boards of nursing are regulating, overseeing, and enforcing the practice of nursing throughout a jurisdiction as dictated by a state's nurse practice act. The vigilant and careful monitoring provided by state boards of nursing makes the state-based system integral to their mission of public protection. NCSBN was created to bring state boards of nursing together to act and counsel with one another and lessen the burden of state government. We strive to offer nurses the opportunity to practice safely and competently across state lines without undue licensure burdens.
Telehealth
NCSBN supports efforts to expand telehealth as a model of care delivery. Health care technology can simultaneously decrease the cost of care and increase patient access to care. Just as with care delivered in-person, provider licensure in telehealth interactions is based on the location of the patient. This avoids confusion for nurses, patients and boards of nursing and reduces jurisdictional issues should the patient need to seek legal recourse. NCSBN works closely with state and federal lawmakers as well as telehealth advocates to advance policies that reduce the burden of licensure to both providers and patients utilizing telehealth services. License portability for nurses practicing telehealth should be facilitated through the Nurse Licensure Compact (NLC) and Advanced Practice Registered Nurse (APRN) Compact, the innovative licensing models that allow nurses to practice in all participating states with one multistate license.
Veterans
NCSBN has a longstanding, close relationship with the Department of Veterans Affairs (VA) that has resulted in improvements to patient safety and access to care. Under the current VA licensing model, nurses employed by the Department of Veterans Affairs can practice in any state without obtaining additional licensure when delivering in-person care. NCSBN supports legislative and regulatory efforts that would allow VA-employed nurses to deliver care through telehealth services as well. NCSBN also works closely with the VA as they work to improve patient safety by facilitating communication with state boards of nursing and introducing NCSBN products like Nursys, the only national database for verification of nurse licensure, discipline and practice privileges.
Opioid and Substance Abuse Treatment
NCSBN support efforts at the federal level to combat the opioid crisis and ensure safe access to substance abuse treatment options. In 2016, Congress passed the Comprehensive Addiction and Recovery Act of 2016 (CARA), which granted qualified nurse practitioners the ability to obtain a Drug Addiction Treatment Act (DATA) waiver from the Substance Abuse and Mental Health Services Administration (SAMHSA) to prescribe buprenorphine while complying with state laws. This CARA provision, which expires in 2021, limits this prescriptive authority to nurse practitioners. NCSBN supports legislative proposals that would to make this prescriptive authority permanent and expand it to all four APRN roles. It is also important to increase access to substance abuse treatment through other care delivery alternatives, such as the use of telehealth to deliver Medication Assisted Treatment (MAT). Safely utilizing telehealth for substance abuse treatment can reduce cost for some patients, increase access to care, and improve health outcomes for those struggling with addiction, particularly in rural communities.
Nursing Workforce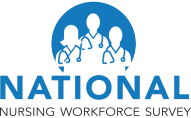 The National Nursing Database provides the first-ever comprehensive source of nursing licensure statistics for the U.S. and its territories with data compiled by NCSBN's Nursys database. Of NCSBN's 58 (RN and PN) member boards, 57 share licensure data.
As a member of the Nursing Community Coalition, NCSBN supports Nursing Workforce Development programs (authorized under Title VIII of the Public Health Service Act [42 U.S.C. 296 et seq.]) that address the supply and distribution of qualified nurses to meet our nation's healthcare needs. The Nursing Community Coalition and their members are the cross section of education, practice, research and regulation within the nursing profession. NCSBN works collaboratively with the Nursing Community Coalition to advance their advocacy efforts and serves as a member of the Steering Committee.
Public Policy Agenda
The NCSBN Public Policy Agenda delineates the organization's policy goals, highlights the organization's policy activities and outlines what you need to know about NCSBN.