NLC Story
Being Present, Listening and Observing Knows No Boundaries
Posted 04/08/2020
In the last year, the Nurse Licensure Compact (NLC) has experienced extraordinary growth and change. The current status of the compact can be viewed via this interactive map. With the NLC's current state of evolution, the compact is becoming ever more vital to nurses and those who employ them. NCSBN is sharing compelling NLC success stories to show how the compact positively impacts nurses and patients.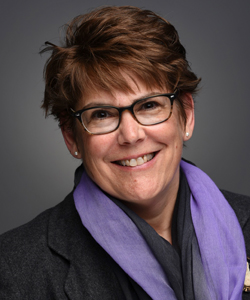 The spread of COVID-19 has shown that a virus is not impacted by boundaries. Neither should barriers to licensure. Now and in the near future, medical professionals across the country will seek to go where they are needed to provide vital care, by crossing state lines physically or via telehealth. While emergency declarations have temporarily lifted some restrictions on licensure, a crisis like the one we are facing is a sobering reminder that having all U.S. states and territories in the NLC would streamline this process for the next health crisis or natural disaster.
"We need to help a lot of people at this time, and the challenge is trying to figure out how to get that out there to people," says Holly Kapusinski, MSN, RN NC-BC. Kapusinski is a board-certified integrative nurse coach. In 2018 she founded
Life Cycle Balance, which offers integrative health and wellness assessments, nutritional plans, stress management and therapeutic awareness practices, among other services.