NLC Story
Now is the Time: Compact Licensure Cannot Wait Until the Next Crisis
Posted 12/08/2020
In the last year, the Nurse Licensure Compact (NLC) has experienced extraordinary growth and change. The current status of the compact can be viewed via this interactive map. With the NLC's current state of evolution, the compact is becoming ever more vital to nurses and those who employ them. NCSBN is sharing compelling NLC success stories to show how the compact positively impacts nurses and patients.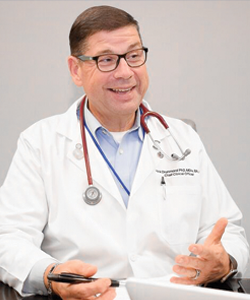 Henry "Hank" Drummond, PhD, MDiv, RN, will never forget the call he received from a client during the first wave of the COVID-19 pandemic. "One leader told me on the phone, 'This is my situation: if I don't have staff here that are qualified to care for the amount of acutely ill patients we have, then patients will die.' It was a heartbreaking reality. She was in tears, begging me to send staff, and yet I had to be in compliance from a federal, state and local regulatory standpoint."
Drummond is a senior vice president and chief clinical officer for Cross Country Healthcare, one of the largest health care staffing firms in the U.S. He oversees the organization's Clinical, Quality, Education and Regulatory Compliance areas. Previous leadership roles include executive and director-level positions as chief nursing officer (CNO), nursing administrator and nurse executive. He has also served as an educator – with instructor positions at Indiana University and Montana State University.
Drummond recalls the pressure he felt, knowing patients needed care urgently and being unable to deploy staff swiftly. "I hung up from that call, and it was excruciating because I've sat in that chair of being a CNO and a systems CNO," he says. "That remained with me all night, because what can we do? How can we expedite this? I never want to experience that emotional pain again."
Clinical Managers at Cross Country Healthcare take turns on the organization's clinical COVID hotline where they hear the often harrowing stories of what health care professionals experience on a daily basis. "I was on the phone earlier today with someone who was sobbing and who told me, 'I just don't know if I can continue to do this because in my 15 years of nursing, I've never seen death at this level in my life.' It's been tough. We as leaders must do better, and I believe that with a nationwide Nurse Licensure Compact (NLC), we can."
The NLC allows a nurse whose primary state of residence is in an NLC state to hold one multistate license, with the authority to practice in person or via telehealth in all compact states, including the nurse's home state. This fosters greater nurse mobility, public protection and access to care. In the event of a crisis like COVID-19, nurses from multiple states can quickly and easily respond. The compact can reduce complexity, decrease cost and provide an equal or even higher level of protection to the public. Licensure requirements are aligned in NLC states, and all nurses applying for a multistate license are required to meet the same standards, including submission to federal and state fingerprint-based criminal background checks.
The unprecedented number of patients affected by COVID-19 and the overwhelming effect it has had on health care providers resulted in all states, territories and the District of Columbia issuing emergency declarations and lifting state licensure regulations. In some cases, emergency license waivers were issued to allow nurses licensed in other states to speed their ability to practice and assist with disaster relief. The loosening of licensing restrictions to enable cross-border practice resulted in confusing state emergency orders.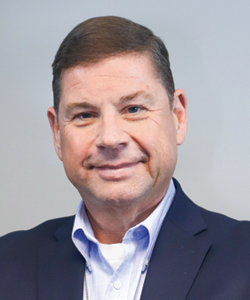 "We staff all 50 states and the Virgin Islands, so nurses who had compact licenses were easy to place," says Drummond. "States in the compact were easier to work with. Even if the governors put out executive orders, it was very confusing. We would read them and say, 'What does this really mean?' We would get on the phone with the governor's office and ask very pointed questions, and they would still not be able to answer them. We called the boards of nursing and asked them, and they said they were trying to get clarity too. We would reach out to the client and get the same response."
The orders also lowered onboarding requirements, focusing more on the quantity of nurses available to help with COVID-19 cases during this urgent need. It was also difficult for the high volume of nurse applicants coming from out of state to obtain criminal background checks (CBCs) when required. CBC services were closed or had extended wait times.
Finally, the executive orders were of a temporary nature and had differing expiration dates, affecting continuity of care. There was a challenge of maintaining the constantly changing expiration dates and extension dates by each of the states.
If the NLC was expanded to all 50 states, the above-mentioned issues would have been avoided. All nurses would meet the uniform licensure requirements, ensuring that agreed upon standards were met. Each state would have enforcement authority when a nurse from another NLC state practiced in its jurisdiction, and expiration of executive orders and nurses' authority to practice would have been nonissues.
"As professionals, we always look to improve processes, and the end outcome is always about the patient and the outcome to the patient," says Drummond. "For us to provide care to reach those outcomes, we need qualified, competent staff at the bedside. From a patient perspective, if you go to the hospital, you don't want to hear, 'We don't have enough staff to care for you.' The expectation is that you will be cared for at the highest level possible. To be able to deliver that care, and provide it to those in need, we need the staff there to be able to do it."
Drummond sees the pandemic as an occasion to think about how we handle licensure in a very different way for the future. "The nurses who had compact licenses wanted to move to compact states to help because, frankly, it was a lot less paperwork. Nurses and other health care professionals in general really wanted to go in and help. They didn't want to wait two weeks to do it. And the facilities needed them two weeks ago because not only did they have an influx of patients, they had a staffing supply issue. And some of their own core staff were becoming sick, and they were also exhausted, from a mental, physical, and spiritual standpoint. We needed to get people in to offer relief."
There are currently 33 states that have fully implemented the NLC, and one more with pending implementation in 2021. As the compact has evolved, some states are still hesitant to join. "For me, it's about uniformity and setting a standard, instead of the variation from state to state," says Drummond. "If the pandemic has showed us anything, it has revealed the need for standardization across the board. It allows us to be agile, it allows us to be fluid and it allows us to be quick. If you think of it from the health care professional's point of view, do we really need to put them through all of these steps every time they go to a new assignment?"
Drummond keeps a favorite Dr. Seuss quote handy, and it's one that he shares with his staff. "It's hanging on my computer screen on a Post-It note right now," he says. It reads:
When something bad happens you have three choices. You can either let it define you, let it destroy you, or you can let it strengthen you.
"I think the whole episode with the COVID-19 pandemic has redefined who we are as nursing across the country," says Drummond. "It did not destroy us. It certainly made us stronger because we have united, we have come together, and we are one. When this pandemic is behind us, we know there will be something else coming. We must think about how we write the playbook for the future. One of the lessons I believe we have all stepped away with is the impact of compact licensure, and how it can help us move staff when the needs arises."
For more information about the Nurse Licensure Compact, contact nursecompact@ncsbn.org or visit www.nlc.gov.