NLC Story
The Nurse Licensure Compact and COVID-19 – a Tale of Two States
Posted 06/01/2020
In the last year, the Nurse Licensure Compact (NLC) has experienced extraordinary growth and change. The current status of the compact can be viewed via this interactive map. With the NLC's current state of evolution, the compact is becoming ever more vital to nurses and those who employ them. NCSBN is sharing compelling NLC success stories to show how the compact positively impacts nurses and patients.
When the COVID-19 pandemic hit the U.S. and states began taking measures to ensure their health care systems were not overwhelmed, many responded with emergency license waivers. Bringing in nurses from across state lines became crucial.
The Nurse Licensure Compact (NLC) allows a nurse whose primary state of residence is in an NLC state to hold one multistate license, with the authority to practice in person or via telehealth in both their home state and 33 other NLC states. This fosters greater nurse mobility, public protection and access to care. In the event of a crisis like COVID-19, nurses from multiple states can quickly and easily respond. Licensure requirements are aligned in NLC states, and all nurses applying for a multistate license are required to meet the same standards, including submission to federal and state fingerprint-based criminal background checks.
New Jersey and Missouri are a thousand miles apart. While the impact of COVID-19 was unique to each state, their responses offer compelling arguments for improving access to care and patient safety by encouraging every state join the NLC.
New Jersey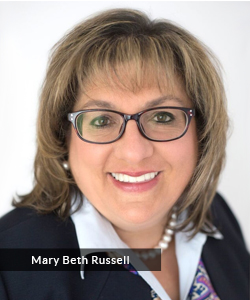 New Jersey is the second most densely populated state in the country. It is also the state with the second highest number of COVID-19 cases and deaths -- more than 12,000 people have lost their lives. The state's health system is made up of about 100 local agencies, and many of them were overwhelmed when COVID-19 hit. As sobering as the statistics are, they could have been far worse if hospitals had become overtaxed, affecting everyone who needed access to health care.
As vice president at the Center for Professional Development, Innovation & Research at RWJBarnabas Health (RWJBH), Mary Beth Russell, PhD, MA, RN, NPD-BC, NEA-BC, is directly involved in promoting safety and quality care for patients. RWJBH is New Jersey's largest integrated health care delivery system, providing treatment and services to more than 3 million patients each year.
Russell's work includes the creation and implementation of orientation, training and professional development programs. "My focus is looking at facilitating activities that are evidence-based and that enhance patients and staff safety," she says. "In doing that, we increase the competency of the staff. Due to COVID-19, one of the projects I've been very involved in is coordinating orientation for travel nurses as they join our outstanding RWJBH nurses."
It would be an understatement to say responding to COVID-19 was a challenge. "We had to make a number of shifts in the way we provide resources, education, training and orientation to our staff," says Russell. "We had to maintain social or physical distancing protocols. We also embarked on virtual interactive learning components, to provide resources for our staff; balancing that with what their needs were and really looking at just-in-time training. We've tried to be proactive, anticipating their future needs and concerns. We really changed the model of our delivery of professional development training orientation and clinical skills programming."
Prior to COVID-19, New Jersey had enacted the NLC with plans for implementation later in 2020. Then on March 13th, as state governors were passing emergency declarations allowing nurses from outside their states to practice, New Jersey proceeded with an unprecedented partial implementation of the NLC, meaning nurses from out of state with the multistate license could immediately practice in New Jersey.
"This was vital because when resources in one area become diminished or depleted, we can take resources from another and deploy them," says Russell. "This is key, particularly in the area of disaster preparedness. In the health care arena, the ability to respond quickly is correlated to reducing long-term health issues and saving lives. Expediting the process has absolutely enabled us to move people appropriately where they're needed."
Although recognizing multistate licenses during the pandemic was very beneficial, Russell says that there is also a need to remove barriers so that nurses from all states can cross borders and practice where they are needed, not just in emergencies. "For us, the compact has provided some flexibility without losing any of the benefits and the requirements that must be met, both during the current pandemic and in general," she says. "It allows qualified nurses to be onboarded in clinical areas where they're experientially and educationally prepared to work. Having additional resources readily available ensures the safety of our patients and our employees."
Missouri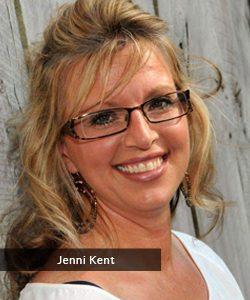 Missouri has been an NLC member state since 2009. It is one of seven states that did not anticipate a need to pass an emergency declaration allowing nurses from non-NLC states to come in and practice during the pandemic. As an NLC state, Missouri has access to nurses from 33 compact states, meaning they don't have to go through an application or vetting process if nurses are needed in an emergency – there is no delay.
Jenni Kent, MBA, MSN, RN, CNML, is a nurse manager at Liberty Hospital in Liberty, Missouri. Starting as a nursing assistant, Kent has enjoyed working in nearly every aspect of bedside nursing, from the medical/surgical and medical/telemetry floors, to the emergency department, to a level one trauma medical intensive care unit. "As a nurse leader, I am able to help younger nurses entering the field understand the importance of excellence in nursing care, how we at the bedside make a difference," says Kent.
The COVID-19 pandemic was an occasion for Liberty Hospital to provide education for nurses, expanding their normal roles through professional exposure to patients not normally on their specific units. It also required teamwork through all disciplines. "Liberty Hospital designated a COVID-19 unit and the nurses assigned to that unit took that role and ran with it," says Kent. "They became experts in donning and doffing to ensure staff safety. They became primary care nurses, assisting in all aspects of care in order to limit the number of teammates who could be exposed, while enhancing their communication skills with physicians and all ancillary departments."
Liberty lies 20 miles outside of Kansas City and is close to neighboring Kansas, also a compact state. It is roughly 100 miles from Nebraska, also a compact state. "Liberty was fortunate that we did not truly experience a huge influx of patients experiencing symptoms or diagnosed with COVID-19," says Kent. "Our leadership team, along with our Infection Prevention department and all Liberty teammates, were able to implement processes to be fully prepared in the event of an influx. We came together to ensure the safety of our community, patients and all employees."
Because Missouri is part of the NLC, travel nurses from outside the state were able to remain there on staff during the pandemic. "Having the extra staff on hand helped decrease nurse patient ratios during this time," says Kent.
The NLC also gave Missouri nurses the ability to leave the state, to help elsewhere. "If Missouri was not an NLC state, the nurses traveling to help in areas of need would be likely delayed, waiting on state nursing license approval," says Kent. "The ability to fluidly transfer nursing abilities nationally provides an exceptional resource during any type of disaster. It allows for health care providers to choose to be deployed during times of extensive crises."
What lies ahead?
Due to COVID-19 related precautions, many states that may have introduced compact legislation have had to put those plans on hold in 2020. But the question moving forward into 2021 and beyond is: If nurses can cross borders without licensure restrictions and care for patients safely during a pandemic, shouldn't more states be in the NLC? Will this tragic pandemic open the door for multistate licensure?
"I think the COVID-19 outbreak is going to cause the states that are not in the compact now to really take a second look at it," says NCSBN NLC Director Jim Puente, MS, MJ, CAE. "If the NLC was expanded to all 50 states, none of the guesswork with emergency orders would be necessary because nurses could travel to other states where they are needed. No applications, fees or background checks would be necessary. Disaster preparedness is a nonpartisan issue. The NLC is a solution to modernizing licensure and responding to disaster."