NLC Story
Two Nurse Leaders Share their Experience with the NLC in Montana
Posted 02/08/2020
In the last year, the Nurse Licensure Compact (NLC) has experienced extraordinary growth and change. The current status of the compact can be viewed via this interactive map. With the NLC's current state of evolution, the compact is becoming ever more vital to nurses and those who employ them. NCSBN is sharing compelling NLC success stories to show how the compact positively impacts nurses and patients.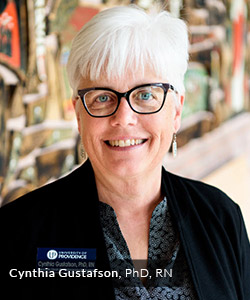 When the NLC was implemented in Montana in October of 2015, barriers to interstate practice were removed, and increased access for quality nursing care for the citizens of Montana became a reality. Because neighboring states were already members of the compact, this also ensured that more nurses could provide cross-border care in an area of the country where there can be many miles between services.
"More flexibility and less bureaucratic redundancy can mean a lot to a smaller hospital and the services they provide," says Heather O'Hara, MSN, RN, Vice President, Montana Hospital Association (MHA). "That extends down to the patients and the family if, for example, they want to have their baby in their local community. And if we don't have the nurses to be able to provide that service, then they can't do that."
While the NLC was not created to specifically address complex regional workforce issues, it is undeniable that it has helped. "It's much more multifaceted than that," says O'Hara, "but it is a part of the solution in looking at workforce issues and how we can support our facilities who are providing care delivery in their communities."
As former president of the Montana Board of Nursing, O'Hara was directly involved in advocating for the NLC, beginning in 2014. A born-and-raised Montanan, O'Hara has been a registered nurse for over 20 years and has held various positions in education and leadership. "At MHA, I'm part of the advocacy team," she explains. "I work to develop the nursing profession across the state and improve patient care, from an association perspective."
The MHA counts among its m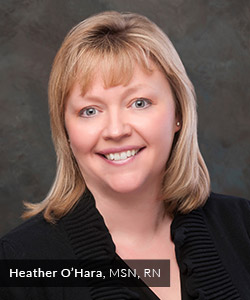 embers acute care hospitals, critical access hospitals, health agencies, hospice facilities, nursing homes and assisted living facilities. O'Hara surveyed MHA's members about the NLC and shares some of the responses she received. "We asked if the NLC provided access to nurses, in order to hire nurses in a timely manner," explains O'Hara. "One respondent stated that it has been very helpful in their efforts to find talented and experienced nurses in a tough hiring environment. It has also allowed them to get nurses hired and start sooner than before."
Another survey question asked if the respondent felt that public protection was still maintained with the increased access to nurses with the NLC. "That's one of the arguments against the compact, that it's not safe," says O'Hara. "One of the answers was, 'safety and quality are always at the forefront of our concerns. We hold all nurses at the same high standard that we have held within Montana.' These nursing leaders can get in nurses in a quicker manner. If a nurse becomes ill, or they're on a family leave and you can't find anybody, they're able to replace them quickly with a competent, safe nurse, knowing what the standards are and they are being upheld."
Despite these and other benefits, the NLC was met with opposition in Montana when O'Hara and others advocated for it. In fact, last year it was again met with opposition when a repeal was attempted. "We only had one vocal opponent for getting the compact enacted in our state," recalls Cynthia Gustafson, PhD, RN, division chair, Nursing Programs, University of Providence. "The individual nurses, new students, graduates, employers, patients and other health care professionals were all very supportive of enacting the compact."
Gustafson has a long career as a nurse educator, and before joining the University of Providence School of Health Professions, she was executive director at the Montana Board of Nursing when the NLC was implemented.
"Without the compact, hiring and access to telehealth services slows down," says Gustafson. "As a small state, in the state offices and at our board of nursing, we just don't have the resources. When you're trying to get professionals in, you don't have to go through and vet every last one of them. You don't have to have all the licensing specialists that have to review all the applications. It gives you access to people who are ready and able -- and you know that they're qualified."
So why was there opposition to the compact in Montana? O'Hara recalls some of the issues that were brought up by those opposed to the compact. "State sovereignty comes up -- the fact that they have to follow the Nurse Practice Act in each state – but that was true before there was a compact. If you traveled to another state and got a license in that state, you followed that state's NPA. That hasn't changed, so the argument doesn't hold any water."
Another argument has to do with the safety of patients with nurses who are coming in. "In Montana's case, the standard for the NLC is actually higher," says O'Hara. "Nurses who have had a felony conviction are unable to participate in the NLC. Also, before the NLC was implemented, Montana had never had criminal background checks. We implemented them in 2015 in preparing for the NLC. There are a lot of checks and balances in regard to the safety component."
The University of Providence, where Gustafson works, is under the ownership and sponsorship of Providence St. Joseph Health, one of the largest health care systems in the western U.S. "I always taught and led nursing programs that were face-to-face and were on a campus," she says. "My current position gives me a chance to begin in what I see as the future of nursing education, in programs that are online, but with clinical facilities. We're in seven states: Alaska, California, Montana, New Mexico, Oregon, Texas and Washington. I was hired to grow and accelerate the BSN program in other states besides Montana. When you look at this new landscape of how we are doing nursing education online, our faculty need to be licensed in the states where our universities are located legally. I am working in a multistate environment, and it's a challenge. We have Montana and Texas in the compact, but the majority of my people are in Alaska, Oregon and Washington. The more states in the compact, the better expertise we can provide, the better access to faculty who can teach for us."
Building on the success of the NLC, and adding more states, will have beneficial outcomes not only for students and educators like Gustafson, but for patients. "Even though my 'business' is nursing students, in the long run my business is providing quality nursing students who can provide quality patient care," she says. "This is what is happening with the compact. Whether it be in education or direct patient care, it gives our patients better access to quality nurses."
It has been nearly five years since Montana enacted the NLC. At the time, Montana was the 25th state to enact the original NLC. As efforts ramped up, many additional states have joined the compact. Thirty-four states is reason to celebrate, but there is more work to be done. Both O'Hara and Gustafson are optimistic because they have seen the difference the NLC makes firsthand.
"If you know nurses, they're going to speak up if they have concerns," says O'Hara. "I check in with employers across the state, and their response has been very positive. They're thankful to have another avenue for hiring competent nurses. Everything is working well, and I think that's what the intent was. The NLC allows a lot of facilities in their rural setting to get specialized nurses in faster."
"Montana was a pivotal state when it joined the compact, and I think all of us are very proud it happened," says Gustafson. "I'm excited every time I see a new state join. It took so much work in those beginning meetings, when I was the executive officer of the Montana Board of Nursing, but to see that vision and how it came through in a positive way is rewarding for me."