Nurse Practice Act Toolkit
All states and territories legislated a nurse practice act (NPA) which establishes a board of nursing (BON) with the authority to develop administrative rules or regulations to clarify or make the law more specific. Rules and regulations must be consistent with the NPA and cannot go beyond it. These rules and regulations undergo a process of public review before enactment. Once enacted, rules and regulations have the full force and effect of law.
Use this toolkit to:
Learn about the law and regulations that guide and govern nursing practice
Locate your state nurse practice act and regulations
Access nurse practice act educational resources
Nurse Practice Act Resources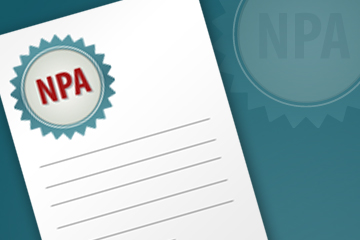 The state's duty to protect those who receive nursing care is the basis for a nursing license. Safe, competent nursing practice is grounded in the law as written in the state nurse practice act (NPA) and its rules.
Related Journal of Nursing Regulation Article
Related Publications
Published Date: 2011
Topic: Practice and Education
This brochure offers nurses an explanation of what boards of nursing (BONs) do for the profession and those who work in it. This brochure provides information regarding:
A BON's investigation into violations of a state's nurse practice act (NPA)
The process for filing a complaint against a nurse who has exhibited unsafe, negligent or incompetent behavior
What a nurse can expect while their complaint is being investigated
Download PDF
Published Date: 2011
Topic: Consumer Outreach
This brochure explains how a board of nursing protects the public and
Serves as a guide for consumers who have experienced or witnessed a nurse exhibiting unsafe, negligent or incompetent behavior
Explains what consumers can expect when a complaint is being investigated
Defines various nursing roles and responsibilities
Download PDF
Arkansas
Georgia
Idaho
Iowa
Massachusetts
Minnesota
Missouri
Montana
Nevada
New Mexico
North Carolina
North Dakota
Ohio
Oregon
Rhode Island
Virginia
West Virginia-PN
West Virginia-RN
Contact Us
Contact us with any comments or questions concerning Nurse Practice Acts.
Email