Ongoing Research
National Prelicensure RN Study: Assessing the Impact of COVID-19 on Nursing Education

The National Prelicensure RN study investigates the impact of the rapid changes being made in nursing education programs across the US in response to the COVID-19 pandemic. Currently underway at more than 50 nursing program sites across the nation, this study seeks to determine the extent to which prelicensure RN programs, either traditional Bachelor of Science in Nursing (BSN) or Associate Degree in Nursing (ADN), changed their didactic and/or clinical delivery formats due to the COVID-19 pandemic. The study will then prospectively and longitudinally track student outcomes to measure engagement, academic performance, and early career experience. Program and early career data collection will then be supplemented with targeted focus groups among new nurse graduates, faculty, and administrators to better understand their experiences during the COVID-19 pandemic.
Global Regulatory Atlas Waiver Study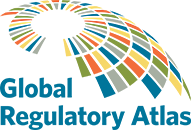 Using information drawn from the Global Regulatory Atlas, this study will survey nursing regulatory bodies around the world to identify what regulatory changes were made in response to the COVID-19 pandemic and whether these changes are anticipated to remain in place moving forward.
2022 National Nursing Workforce Study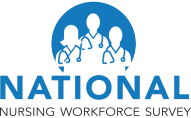 The National Nursing Workforce Survey generates information on the supply of nurses in the country, which is critical to workforce planning, and to ensuring a safe and effective health care system. Survey launch is anticipated for spring 2022.
APRN COVID-19 Waiver Impact Study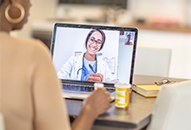 A survey of over 17,000 APRNs located across 27 states, this study examines the impact of emergency waivers on the APRN workforce and focuses on an in-depth exploration of critical issues related to discipline, patient access, telehealth, and health care provider shortage areas.
2010-2020 Nursys Discipline Case Review

We initiated a review of 2010-2020 discipline cases from the NCSBN Nursys database aiming to identify trends in discipline and examine whether there have been changes in disciplinary violations or board actions over the last ten years. This retrospective longitudinal analysis of discipline data will evaluate risk factors for discipline and recidivism, as well as the efficacy of board disciplinary actions.
Impact of Pandemic Regulatory Changes on the Nursing Workforce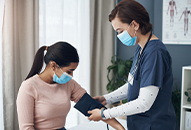 In the context of numerous pandemic-driven regulatory actions affecting prelicensure programs' clinical offerings, and the activation of prelicensure new nurse graduates and retired/out of state nurses in good standing, this study examines hiring trends, staffing, and the possible implications for patient safety.