Ongoing Research
National Prelicensure RN Study: Assessing the Impact of COVID-19 on Nursing Education

The National Prelicensure RN study investigates the impact of the rapid changes being made in nursing education programs across the US in response to the COVID-19 pandemic. Currently underway at more than 50 nursing program sites across the nation, this study seeks to determine the extent to which prelicensure RN programs, either traditional Bachelor of Science in Nursing (BSN) or Associate Degree in Nursing (ADN), changed their didactic and/or clinical delivery formats due to the COVID-19 pandemic. The study will then prospectively and longitudinally track student outcomes to measure engagement, academic performance, and early career experience.
Global Regulatory Atlas Waiver Study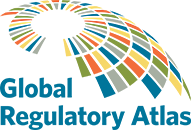 Using information drawn from the Global Regulatory Atlas, this study will survey nursing regulatory bodies around the world to identify what regulatory changes were made in response to the COVID-19 pandemic and whether these changes are anticipated to remain in place moving forward.
Discipline Efficiency Pilot Study
In the pursuit of public protection, Boards of Nursing (BONs) are tasked with resolving discipline cases of nurses efficiently and effectively. In partnership with 10 BONs, NCSBN is conducting a pilot study to follow cases from complaint submission through board action to discover organizational best practices and reasonable timelines for investigation completion. Preliminary results are expected to be available in 2021.
The Economic Impact of the Nurse Licensure Compact on Newly Adopting States
The goal of this longitudinal study is to address concerns about the related costs, revenue losses, and potential increase in workloads for BONs as a result of joining the NLC. Data collection templates were distributed to 10 US BONs adopting the NLC for the first time between 1/19/2018 to 1/1/2020. The BONs were then asked to report all expenditures incurred from the enactment and implementation of the NLC.
2010-2020 Nursys Discipline Case Review

We initiated a review of 2010-2020 discipline cases from the NCSBN Nursys database aiming to identify trends in discipline and examine whether there have been changes in disciplinary violations or board actions over the last ten years. This retrospective longitudinal analysis of discipline data will evaluate risk factors for discipline and recidivism, as well as the efficacy of board disciplinary actions.
Evaluation of the Effectiveness of the eNLC Information Campaign

In January 2018, the enhanced Nurse Licensure Compact (eNLC) was implemented. NCSBN created and distributed educational resources to stakeholders (nurses, employers, and educators) to 26 eNLC states in 2017. A follow-up survey was distributed to determine if the dissemination of the educational materials was successful in terms of the stakeholders receiving it and understanding the implications of the eNLC on licensure. In addition, the survey asked about possible changes nursing employers and educators foresee in nursing practice and education after the implementation of the eNLC. This study was completed in 2018, but research staff will continue to work with boards of nursing to investigate the impact of the eNLC.