Recently Completed Research
Advanced Practice Registered Nurse Collaborative Agreement Survey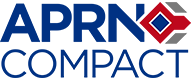 NCSBN administered a national survey of all Advanced Practice Registered Nurses (APRN) licensed in states that require collaborative practice agreements. This research focused on the financial and practice requirements associated with physician supervision broadly and collaborative agreements specifically. The study findings presented trends related to practice restrictions, challenges, and barriers APRNs face in their day-to-day care. Details regarding study results will be posted in the fall of 2018.
Patient Safety Culture and Barriers to Adverse Event Reporting: A National Survey of Nurse Executives
NCSBN conducted a national survey of American Organization of Nurse Executives (AONE) and National Association of Directors of Nursing Administration (NADONA) members. This research focused on identifying current facility protocols for reporting nurse involvement in serious adverse events to state Boards of Nursing (BONs). The study findings highlighted potential mechanisms for increasing reporting frequency and existing barriers. Study results are available in the July 2018 issue of the Journal of Nursing Regulation.
Simulation Use in Undergraduate Education: A Follow-Up Study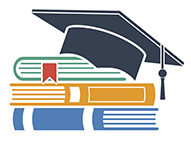 In 2010, a survey was mailed to prelicensure RN programs to understand the scope of programs using simulation, in which courses simulation is used, if simulation hours are or would be substituted for clinical hours if allowed, how simulation is conducted and used, and the frequency of use. In 2017, a follow-up study replicated the methodology of the 2010 survey and added questions about the NCSBN simulation study and guidelines. The study will describe the current state and use of simulation in prelicensure programs including LPN/VN programs, compare the 2017 findings to the 2010 results, and determine the use and impact of the simulations study and guidelines. Look for study results in the October 2018 issue of the Journal of Nursing Regulation.