Resources for Researchers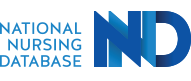 A comprehensive source of nursing licensure statistics for the U.S. and its territories. This data is compiled by NCSBN's database, Nursys, which is an electronic information system where boards of nursing enter licensure data on a frequent basis. Of NCSBN's 58 (RN and PN) member boards, 54 share licensure data. View the latest statistics.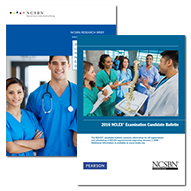 See data on performance on the NCLEX-RN and NCLEX-PN for multiple categories of candidates, fact sheets on volume and pass rate data, NCLEX Program Reports subscription services, internal and external exam publications, and the job (practice) analysis conducted every three years which form the basis for developing the NCLEX-RN and NCLEX-PN test plans. View all NCLEX Exams statistics and publications.
For any questions related to NCLEX, please email NCLEXInfo@ncsbn.org
Process for obtaining NCSBN Research data for research purposes
NCSBN research data can be released to member boards for research purposes or to external investigators for secondary analysis. Requests must meet criteria within our policy for releasing data. In order to obtain data, all completed materials must be submitted to NCSBN pursuant to the applicable policy for review. If approved, data would be shared after a data use agreement were signed by all parties involved. If you have any questions, please contact the Research Department at research@ncsbn.org.
NCSBN does not provide nurses contact information for marketing or research purposes. Individual boards of nursing may provide mailing or other lists of nurses in their state. Please see the Contact a Board of Nursing webpage or this list: BON Mailing List Information from Websites Sept. to Dec. 2016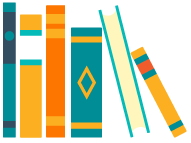 The research library contains peer-reviewed articles conducted by nurse educators, administrators, regulators and NCSBN staff with the goal of advancing evidence-based regulation.
Contact Us
Contact us with any comments or questions concerning NCSBN research or resources for researchers.
Email