Resources for Researchers
National Nursing Database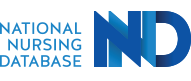 A comprehensive source of nursing licensure statistics for the U.S. and its territories. This data is compiled by NCSBN's database, Nursys, which is an electronic information system where boards of nursing enter licensure data on a frequent basis. Of NCSBN's 58 (RN and PN) member boards, 54 share licensure data. View the latest statistics.
Process for Obtaining NCSBN Research Data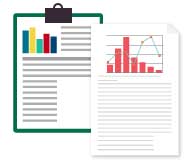 External investigators seeking access to, and use of, NCSBN data to conduct secondary research or analysis must submit a written request to the research department. The request should include:
A clear statement of the research question to be addressed and methodology to be utilized, including a definition of key terms and identification of the principal investigators conducting the research.
A description of the specific data elements requested.
A description of the intended use and dissemination of the research findings and the proposed value of the research, including whether the requesting party intends to seek publication of the research, use findings in support of a legislative or rule making initiative, for workforce planning purposes, etc.
Documentation of Institutional Board Review (IRB) approval or exemption.
Documentation of the security measures to be used to protect the confidentiality and integrity of the databases to be used by the requestor in conducting its research and in which NCSBN data will be maintained.
Documentation describing any logistical and financial support sought from NCSBN in preparing the data or supporting the research.
If requesting NURSYS data extracts, documentation of prior board approval must also be furnished.
After an evaluation of the written data request, the research department reserves the right to deny or approve the request. Please allow one month between your submission and the preferred date of data retrieval. Submissions and questions can be directed to the research department at research@ncsbn.org.