National Nursing Workforce Study
About the Study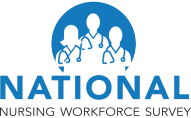 Every two years, NCSBN partners with The National Forum of State Nursing Workforce Centers to conduct the only national-level survey specifically focused on the U.S. nursing workforce. The National Nursing Workforce Survey generates information on the supply of nurses in the country, which is critical to planning for sufficient numbers of adequately trained nurses and ensuring a safe and effective health care system.
Study Results Are in for the 2017 National Nursing Workforce Survey!
Study results are available in the October 2018 issue of the Journal of Nursing Regulation. This survey is conducted every two years. Please see below for previous study results. If you have any questions, please contact the NCSBN Research Department at research@ncsbn.org.
2017 National Nursing Workforce Study
This study represents a national, randomized survey of 148,684 Registered Nurses (RNs) and 151,928 Licensed Practical/Vocational Nurses (LPN/VNs). Data were collected between August 28 2017, and January 15, 2018. Participants were able to submit their responses via mail or online until the survey closed. In total, 48,704 RNs (32.8%) and 40,272 LPN/VNs (26.5%) responded to the survey. A nonresponse analysis was conducted, and a weighting scheme was used in the analysis process to adjust the distribution across states, age, and gender in order to estimate population-level statistics. Selected results from the 2017 RN and LPN/VN surveys are below:
Registered Nurses (RN)
Yellow=Percent 2013, Blue=Percent 2015, Green=Percent 2017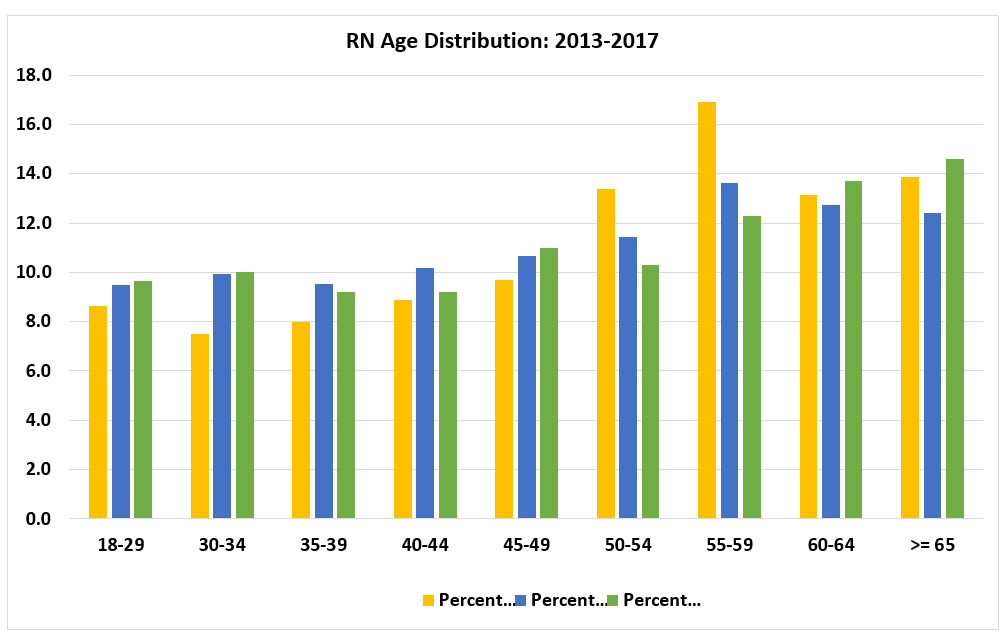 Average age of RNs is 51, consistent with the 2015 and 2013 study findings
Data indicates a growing number of male RNs; 9.1% in 2017, compared to 8.0% in 2015 and 6.6% in the 2013 study
19.2% of RN respondents were minorities, which includes 'other' and 'two or more races'
41.7% of RNs reported a BSN as the degree that qualified them for their first US nursing license; this number was 39% in 2015, and 35.5% in 2013
Hospitals were the primary employment setting for 55.7% of RNs
The median pre-tax earnings for RNs increased from $60,000 in 2015 to $63,000 in 2017
Over half (54.1%) of RNs provided nurse services using telehealth technologies; with 45.7% providing these services across a state border compared to 39.4% in 2015
Licensed Practical Nurses/Vocational Nurses (LPN/VN)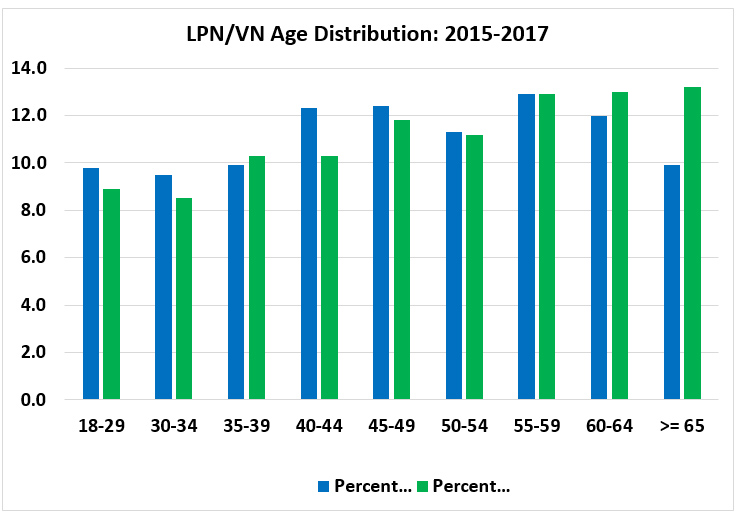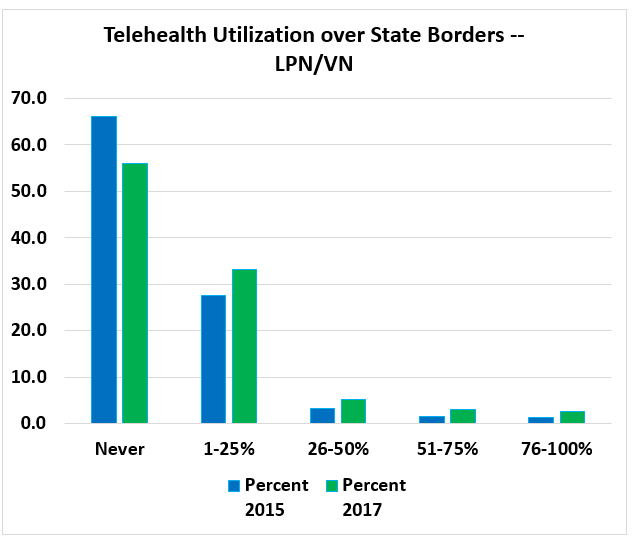 Average age of LPN/VNs was 52 in 2017, a year older than in 2015
Percentage of males in LPN/VN workforce increased from 7.5% in 2015 to 7.8% in 2017
LPN/VNs were more racially diverse than their RN counterparts with approximately 29% of LPN/VNs identifying as racial minorities
83.2% of LPN/VNs indicated a vocational/practical certificate as their entry-level qualification for their first US nursing license
Nursing home/extended care was the most common work setting for LPN/VNs (31.7%)
The median pre-tax annual earnings for LPN/VNs increased from $38,000 in 2015 to $40,000 in 2017
54.2% of LPNs/VNs provided services using telehealth; 43.9% provided services across state borders; representing a 10.1 percentage point increase from 2015