Jay P. Douglas, MSM, RN, CSAC, FRE, President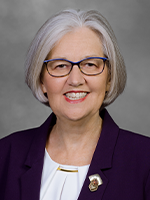 (2020-2024)
Jay Douglas has been the Executive Director of the Virginia Board of Nursing since 2002. Prior to assuming her current position, she served as Deputy Executive Director for Discipline at the Board of Nursing for three years. She also has served as the Vice Chair of the Interstate Commission of the Nurse Licensure Compact (ICNLC). Jay is a Fellow of NCSBN's Institute of Regulatory Excellence.
Phyllis Polk Johnson, DNP, RN, FNP-BC, President-elect
(2022-2024)
Phyllis Polk Johnson was appointed the Executive Director of the Mississippi Board of Nursing in 2017. She has served on the Nurse Licensure Compact Executive Committee for the past two years. In November 2014, she joined the staff of the Mississippi Board of Nursing as the Director of Advanced Practice and has served in the following capacities: Director of Investigations, Board of Medical Licensure Advisory Board for Physician Assistants, Advisory Board Project Change Initiative, Pharmacy Board PMP Advisory Council, Governor's Heroin and Opioid Drug Task Force, 2020 Governor's COVID-19 Advisory Group. Phyllis was selected as the Mississippi Business Journal Business Woman of the Year (2019).
Lori Scheidt, MBA-HCM, Treasurer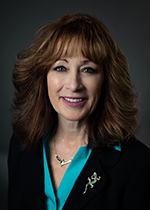 (2023-2025)
Lori Scheidt, MBA-HCM, is the Executive Director of the Missouri State Board of Nursing. She has served on numerous NCSBN committees including chair of the Fraud Detection Committee and Member Board Agreement Review Committee. She served as Vice-Chair of the Nurse Licensure Compact Administrators Executive Committee for four years and has been very active with the Enhanced Nurse Licensure Compact including serving on the Legislative Strategy Team and Model Rules and Implementation Work Group. She has been the recipient of the Exceptional Contribution and Meritorious Service Awards.
Danette Schloeder, DNP, RNC-OB, C-EFM, C-ONQS, Area I Director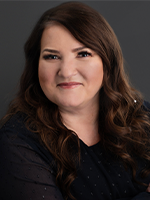 (2023-2025)
Danette Schloeder has served as the RN Member of the Alaska Board of Nursing since 2019, where she currently serves as the Chair. Danette has been in nursing for 29 years with roles as an obstetrical nurse, nurse educator, and perinatal clinical specialist. She is currently a Senior Perinatal Clinical Specialist at a Children's Hospital and an Associate Professor for a nursing program. She has served on a national task force to create recommendations for combating severe maternal morbidity and mortality. Danette previously served on the NCLEX Examination Committee through the development and launch of the NGN. Danette's experience provides her with expertise in clinical, academic, and regulatory venues.
Sue Painter, DNP, RN, Area II Director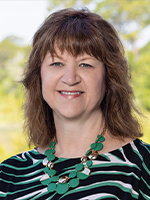 (2023-2025)
Dr. Painter is the Executive Director at the West Virginia Board of Registered Nurses. She served on the NCSBN Finance Committee for 4 years and the NLC Research Committee since its formation. Under her leadership many NCSBN initiatives have been implemented for West Virginia, including adoption of the Nurse Licensure Compact. Just prior to the pandemic, ORBS was executed for licensing in conjunction with Nursys® for licensure verification. For more than 20 years, Dr. Painter has worked as a volunteer at the West Virginia Camp for Children with Diabetes, known as Camp Kno-Koma and she serves on the Board of Directors. She was honored in 2022 with the West Virginia Future of Nursing Nurse Excellence Award.
Jose Delfin D. Castillo III, PhD, MSNA, CRNA, APRN, Area III Director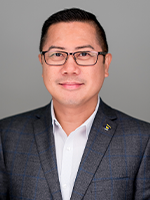 (2023-2025)
Dr. Castillo completed his BSN in 1994 and has been an APRN-CRNA in Naples, FL, since 2007. In 2016, he earned his Ph.D. in Instructional Design and Technology from Keiser University. He is a tenured remote Associate Professor at Texas Wesleyan University. As an active advocate for the nursing profession through local to international involvements, he was the recipient of the 2021 AANA Ira P. Gunn Outstanding Professional Advocacy Award. As Chair of the FL Board of Nursing, he continues to contribute to healthcare by volunteering and presenting scholarly topics of interest to the nursing profession and the public.
Barbara Blozen, EdD, MA, RN, BC CNL, Area IV Director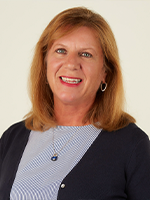 (2023-2025)
Barbara Blozen is president of the New Jersey Board of Nursing (NJBON) and a tenured professor at New Jersey City University, she earned her Masters degree from NYU and her doctoral degree from Seton Hall University. During her tenure at the NJBON, the BON implemented the Nurse Licensure Compact and Blozen served as an interim NLC Commissioner. She has been recognized twice as a grant recipient for the Robert Wood Johnson New Careers in Nursing, and for the AACN Gold Initiative to expand the Gold Foundation's White Coat Ceremony, which led to implementing the iconic ritual of humanism at New Jersey City University. Blozen is widely published and has presented across the country and internationally on a variety of subjects, including transition to practice, nurse licensure, the nurse practice act and mentoring to name a few. In 2020 Blozen earned a Certificate in Health Policy and Media Engagement from The George Washington University School of Nursing via an NCSBN scholarship. She is also a member of the inaugural class of NCSBN's International Center for Regulatory Scholarship.
Lori Glenn, DNP, CNM, C-EFM, RN, Director-at-large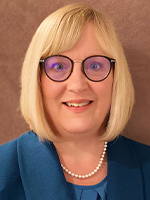 (2022-2024)
Dr. Lori Glenn has served as the midwife member of the Michigan Board of Nursing since 2017, where she serves as the board vice chair, education committee chair, and member of the rules committee. She is active in disciplinary proceedings and contributes the APRN perspective to the board. Dr. Glenn completed the ICRS certificate program as a member of the inaugural cohort, along with the George Washington University Health Policy and Media Engagement program sponsored by NCSBN. She is a clinical associate professor and program director at the University of Detroit Mercy, working with students at the undergraduate, graduate, and doctoral levels since 2007. In that role, she led the proposal and launch of the first direct entry master's in nursing program in Michigan, developed NCLEX success programs, and championed holistic admission processes to enhance the diversity of nursing students. Dr. Glenn has been a nurse midwife since 1993 and is currently practicing in the Triage Department of Labor and Delivery, with front line experience providing health care during the Covid-19 pandemic.
Tony Graham, MS, CPM, Director-at-large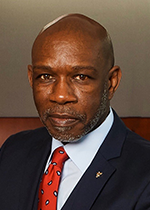 (2022-2024)
Tony Graham is a Certified Public Manager with over 30 years of management experience with nearly twenty of those years in nursing regulation. Tony is the Chief Operations Officer for the North Carolina Board of Nursing where he is responsible for the overall physical plant and day to day operations, to include customer support and licensure processes. He's an active participate of NCSBN and enjoys membership engagement. Through the years he has served on several committees to include the Finance Committee, NLC education and training committee, Agreement Review Committee, and chair of the Leadership Succession Committee.
Sue A. Tedford, MNSc, APRN, Director-at-large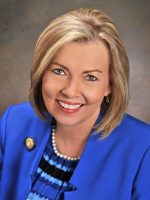 (2022-2024)
Sue Tedford is the Executive Director at the Arkansas State Board of Nursing. She served as Assistant Director of Education prior to her appointment as Executive Director. Ms. Tedford is currently serving as Co-chair of the Arkansas Center for Nursing's Data Resource Committee and is immediate past Chairman of the Nurse Licensure Compact and past President of the Arkansas Center for Nursing's Board of Directors. She has also previously served as past Vice-chairman, Treasurer for the Nurse Licensure Compact. Ms. Tedford has also served on multiple NCSBN committees and has worked with NCSBN on various issues related to the NCLEX and continuing education programs. She was honored in 2003 by Arkansas Nurses Association as Nurse of the Year and was the 2010 recipient of NCSBN's Exceptional Contribution Award. In 2020, Ms. Tedford was honored as one of the Great 100 Nurses in Arkansas. Prior to her appointment at the Board of Nursing, Ms. Tedford served as faculty and level coordinator at JRMC School of Nursing for eighteen years. She also has experience in critical care, home health and long-term care.
Carol Timmings, RN, MEd, Director-at-large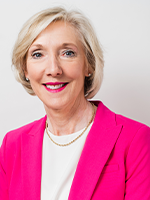 (2022-2024)
Carol Timmings is currently the Chief Quality Officer of the College of Nurses of Ontario. Prior to joining the College of Nurses of Ontario, Carol was the Chief Nursing Officer and Director with Toronto Public Health. Over her career, Carol has had significant executive involvement with professional Advisory Boards and Associations provincially and nationally. In 2010, she received a Distinguished Service Award from the Ontario Public Health Association in recognition of her outstanding leadership and contributions to the public health system in Ontario.