Safe Student Reports (SSR) Research Study
A National Web-based Network for Anonymous Reporting of Student Errors and Near Misses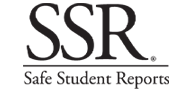 Prelicensure nursing schools are invited to participate in this research study at the National Council of State Boards of Nursing (NCSBN). In 2013, NCSBN awarded a Center for Regulatory Excellence (CRE) grant to two researchers, Joanne Disch, PhD, RN, FAAN, and Jane Barnsteiner, PhD, RN, FAAN. They developed an innovative reporting and tracking tool for nursing student errors and near misses. Nothing like this exists in the health professions, nor outside the U.S. NCSBN is now making it available to schools of nursing free of charge through participation in a research study.
Benefits of SSR
Reports about the numbers and types of errors and near misses that occur in your program – only your program will see these reports;
The ability to analyze data related to student errors and near misses;
Biannual reports from NCSBN about the aggregate numbers and types of errors and near misses so that you can compare them with your program reports; and
The opportunity to collaborate with a network of colleagues who are interested in patient safety and just culture in schools of nursing.
Nursing is the first health care discipline to provide educators with a database that collects and analyzes their students' errors and near misses and compares them to other participating nursing schools.
Prelicensure nursing schools that are interested in participating in the SSR initiative must first complete the application.
Complete the Application